Submitted by
iremcatal
on 20/09/2021 - 12:27.
  Introduction
Hello guys, it's Arianna here!
Let me introduce myself, I'm Italian and I was in Konya for about two months in 2020 for my Internship at Erasmus House.
Because of the pandemic it wasn't the best time to be a foreign intern, but I swear I can certainly say that it was a great experience for me.
I want to share with you some of my journey into Konya, some of my best memories!
The Beginning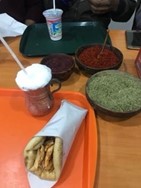 When I first arrived in Konya, the ESN guys welcomed me at the airport and took me to a meeting to introduce themselves.
   I soon realized one thing that our cultures had in common, hospitality. They took me for a quick     bite to eat and of course to try the Turkish coffee.
  This meal is called "Döner" and it's a kind of bread whin meat, if you want you can put spices on it, but don't overdo if you don't like spicy food.
  I know you're wondering what that white thing is. Turkish people are a bit into yogurt, and this is the best drink ever with yogurt foam. I think I addicted to it.
Something that I remember as a hilarious moment was at the market. The ESN member decided to guide me even at the grocery store. Nobody in my whole life was so happy to go to grocery shopping with me
From the first day the made me feel part of the community.
Tour of Konya Historic Center
The historic center of Konya is so charming and typical, I suggest you go visit it!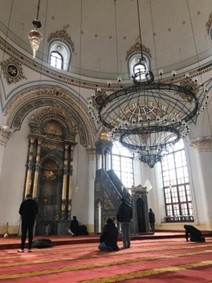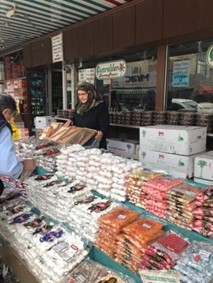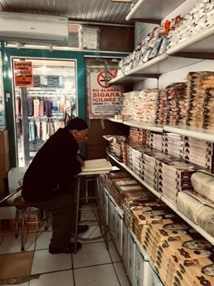 We went to the mosque and then we stopped to try typical candies that we share whit the children of the neighborhood.
   We visit Mevlana mausoleum, a calm and thoughtful place.
   I suggest you visit this place because it's part of the history of Konya.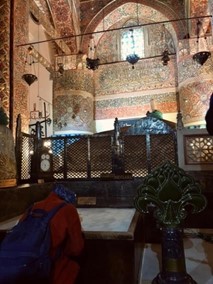 For lunch we have a special meal for me, I liked so much, and you must try it!
Please don't do the same mistake that I did. I tried to eat the "etli ekmek" with fork and knife, everybody looked at me in a funny way! You must eat it whit hands, like the locals do!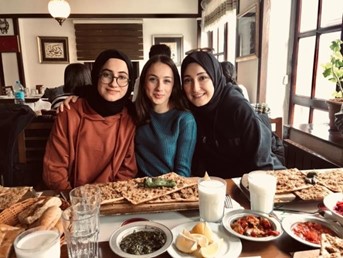 One of the best memories that I have in Konya in my fake birthday. The ESN guys knows me for just two days, but they decided to organize a surprise for my birthday that was five days ago. They took me in a café "just for a coffee" instead they had prepared a fun bee-shaped cake and torchlights for me singing the jingle of happy birthday.
I felt lucky and I can't thank them enough for making me feel part of the community from the very first moment.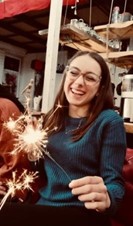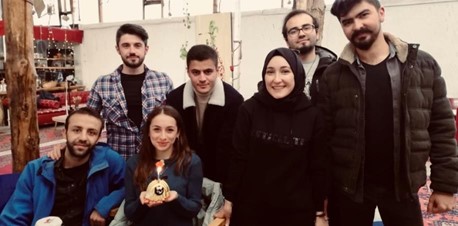 Espresso Lab
Believe me if I say that Espresso Lab will become your home!
This is the place for meeting and chatting over a cup of cappuccino. It's not a traditional place, indeed it's a modern place but it's cozy and you always will find someone to talk with.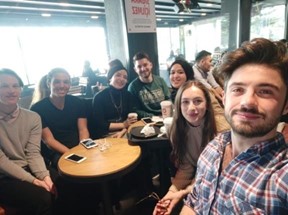 It's Show Time!
So far, my experience in Konya seemed quite normal until I was invited to a TV show!
As an Italian my culture for food travels with me. I was invited to show how makes a traditional carbonara recipe and for an interview at the studio. It was the funniest things that I did in Konya.
As a non-Turkish speaking the troupe gave me the possibility to have a translator. I did my best but for shore i only showed the show to my mum!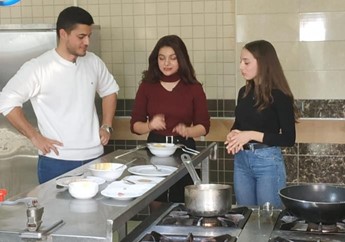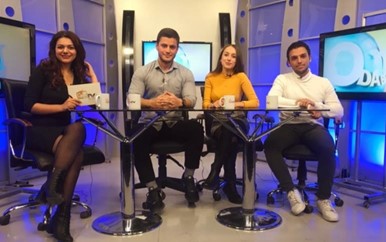 Clubs
Konya it's a traditional city but if you want to do something more Erasmus style you have the possibility!
I never felt in dangerous when I was in clubs, I just enjoyed the music and the company of my friends.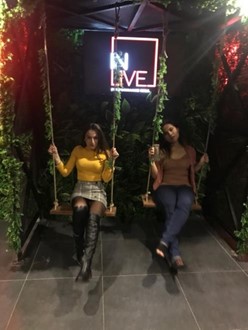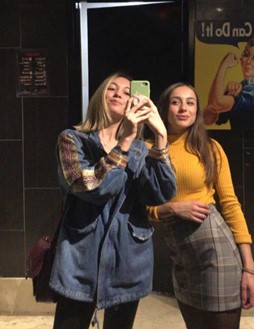 Seeing The Future
If you want to experience a typical Turkish tradition you must take coffee!
I met this girl because sha was a friend of mine, after I took my coffee, I turn the cup upside down and wait. When the coffee powder was ready, she turns upside the cup and started reading my story.
Of course, I'm not here to say that someone is capable to say your future but for me it was an intense moment that I enjoyed. And no, I'm not writing was she says to me!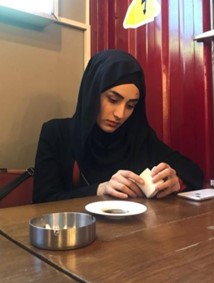 Sille
If you want to explore something around Konya, Sillè is right for you! It's a small city that you can reach easily by bus.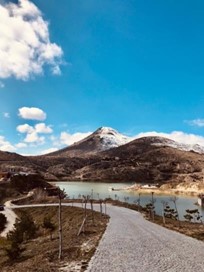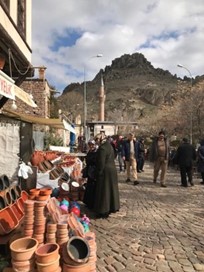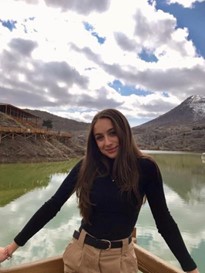 World Woman Day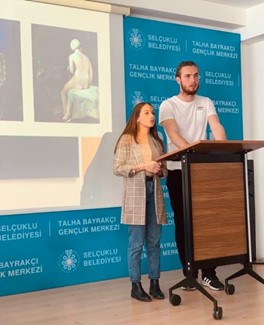 ESN organized an event in honor of the women, they invited to do a speech about the condition of the women in Italy, and I was so proud to be part of this event. I consider myself a feminist because I imagine a world of equality and that was the main point of my speech. I was so happy because many people showed interest asking me a lot of questions. I had the opportunity to talk about my country while I learned so much about Turkey.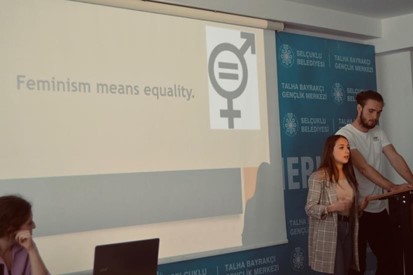 Japon Park
If you want to pretend you're in Asia, you have to go to Japon Park. I fell in love whit it!
I suggest visiting this park if you want to find a chilling place event close to the city. I also recommend stopping for a moment and have a cup of tea and try this sweet with vanilla ice cream.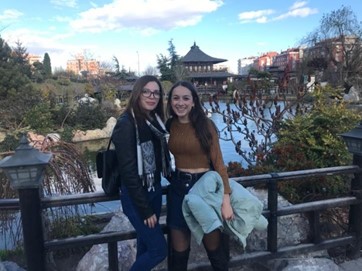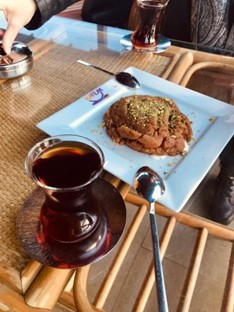 Snow
Don't underestimate the cold!
Konya it's a cold city, it's not rare for it to snow. although inside any enclosed space the radiators are always on, outside it is very cold in the winter months.
Always keep somewhere close by for a good chay.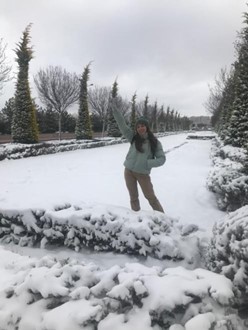 Goodbye!
    My time in Konya was not so long but it was full of emotion!
    Stayed at Erasmus House Dormitory gave me the opportunity to meet new people from all over the world. I shared my time, my space, and my culture with  people with my same attitude, to know and respect others.
    Sharing the kitchen gave me the opportunity to cook a carbonara for my flat mates, that makes me the happiest person in the world.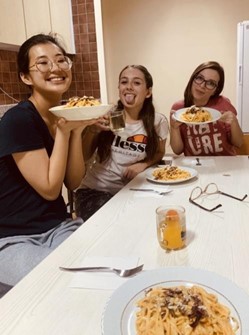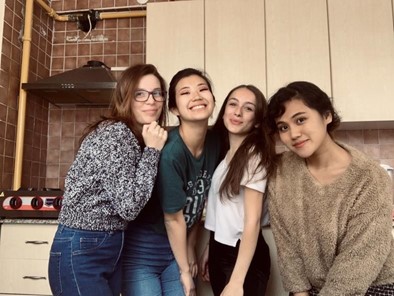 When I left, I was aware of having had an experience that I would recommend to everyone.