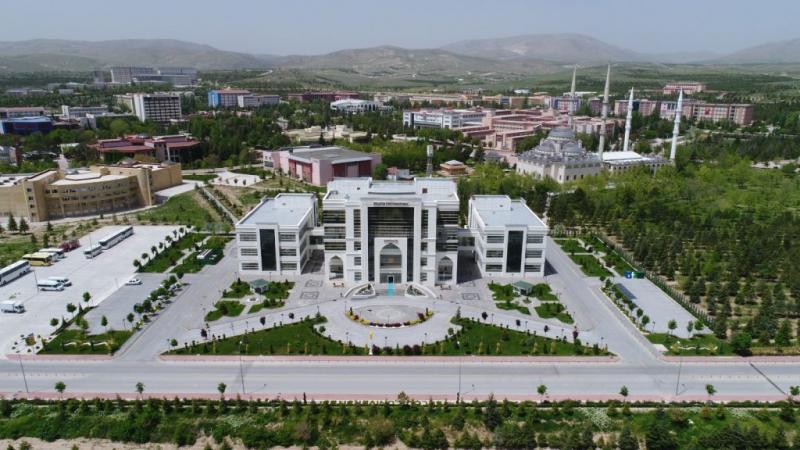 A. Which University I Had My Erasmus
Konya is a major city in south-central Turkey, on the south-western edge of the Central
Anatolian Plateau and is the seventh-most-populous city in Turkey with a metropolitan population of
over 2.2 million. Konya is a large and industrially developed city. The Konya region has been inhabited
since the 3rd millennium BC and was ruled by various civilizations such as Hittite, Phrygian, Persian,
Hellenistic and Roman ones. Konya was known as Iconium during classical antiquity. In the 11th century
the Seljuk Turks conquered the area from the Byzantines, and Konya then became the capital of the
Sultanate of Rum. Under the Seljuks, the city reached the height of its wealth and influence. Following
the demise of Rum, Konya came under the rule of the Karamanids, before being taken over by the
Ottoman Empire in the 15th century. After the Turkish War of Independence the city became part of the
modern Republic of Turkey. A beautiful place that is religiously inspired and a busy university city.
Selçuk University is a state-owned higher educational institution, which was founded 1975 in
Konya. Selcuk University is now among Turkey's largest educational institutions with its 23 faculties, 6
graduate schools, 6 colleges, 22 vocational schools, 1 state conservatory and over 70.000 students.
There is a casual mini mall called Rainbow Mall (Gökkuşağı) ; where students can meet their needs and
there are good restaurants to eat there. The campus also has an olympic swimming pool, riding facility
and gym saloons for the students. In addition, there is a market where you can find organic products
produced by the Faculty of Agriculture. Selcuk University is a green campus to relax around, offers a
great environment to spend time with your friends sitting around. In addition, by becoming a member of
student clubs, you can make new friends, participate in trips, and contribute to your career.
B. Who Am I?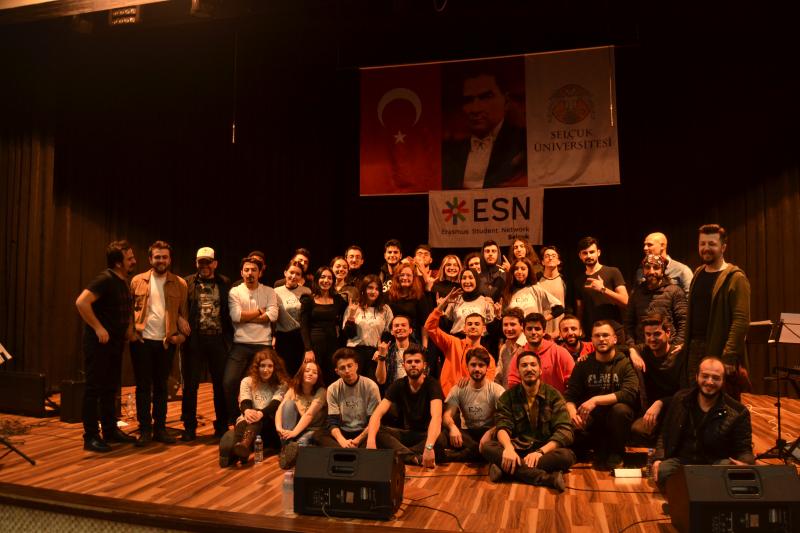 ESN Selçuk helps exchange students coming to our university from abroad to adapt to the
university, Konya, and Turkey. We inform the incoming exchange students about anything about Konya
and also the outgoing students about anything they may experience. Also, we are here for our students
who have participated in the Erasmus program and returned, to help them adapt again. In the end, we
are here for anyone who needs fun or help.
*Our official e-mail address: esnselcuk@esnturkey.org
Linkedln: https://www.linkedin.com/in/esn-selçuk
Instagram: https://instagram.com/esnselcuk
1. Ideal Erasmus Term/General Weather Conditions of the City
The weather and season conditions for both fall/spring terms. Along with the activities to do in the city,
which education term is better to go to Erasmus?And how's the general weather conditions for the city?
It is better to go Erasmus on the spring semester. Even though Konya is really beautiful with the
snow It is extremly cold in winter. It's difficult to travel or go outside in winter because of the cold, snow
and rain.
In the spring term, the view of campus gets lovely. There are more concerts and events that been
organized due to the healing of the weather. You can travel comfortably and Konya becomes more
cheerful city!
2. The Location of the University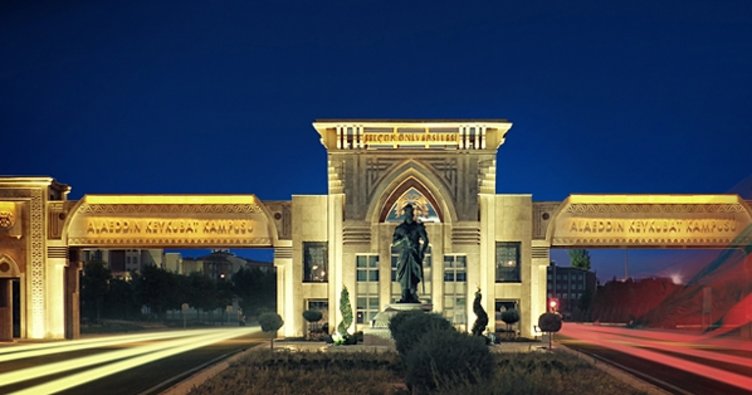 • The campus is quite close to the city center.
• The campus is one of the biggest campuses in Turkey. You can find most of the things that
you're looking for, there is a shopping mall, market, Olympic pool, stadium, theatre, dorms,
hospital and beautiful gardens.
• You can take the tramway, minibus or bus from bus station. It will take 30 minutes from bus
station to the campus. There a airport in Konya too, however you need to take minibus to bus
station from airport then you need to go campus by tramway, bus or minibus from bus station.
It may take 45-60 minutes.
• The university is located in the Aleaddin Keykubat Campus in the Bosna Hersek neighborhood of
the Selcuklu province. Mostly students live in this neighborhood and it is quite large. If you live
in this neighborhood, access to the university will be easy with minibus and will take only 10
minutes.
• There are 2 shopping centers in the Campus. You can find stationery, restaurants and shops.
• The campus environment is quite fun. You can find a lot of cafes. Nightlife is partly alive.
3. Where To Accomadate?
There are various places where you can stay in Konya. The first of these is the Erasmus House, only
Erasmus students can accomadate in this dormitory. If you do not want to stay at Erasmus House, you
can benefit from private dormitories. In addition to this, it is possible to find houses with or without
furniture on a cheepbudget. You can choose the most suitable accommodation method for you and stay
with peace of mind.
4. In City Transportation/Mobility in the City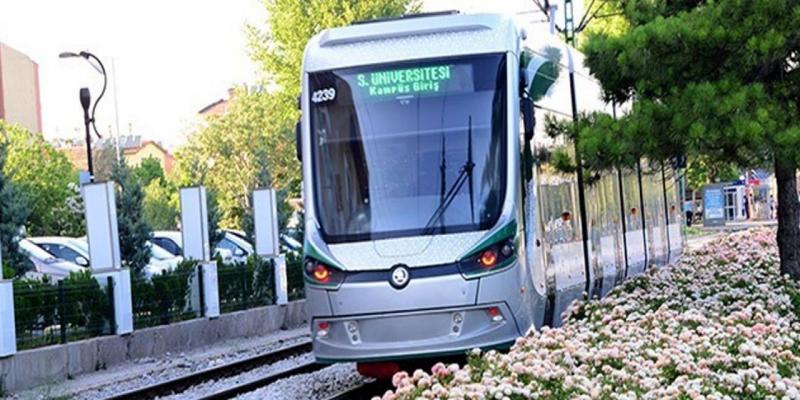 Urban transportation in Konya is provided by buses, minibuses and trams.Having two seperate
lines, 25 km, the trams is one of the most preferred options for urban transportation. The first line starts
from Selçuk University and ends in Alaaddin, while the second line starts from Zafer and ends at the
Adliye stop.
The first line, which runs between the campus and Alaadddin serves between 05:40-00:35, while
the second tram line between Alaaddin – Adliye carries posseyes between 06:00-00:25. An electronic
card called elkart is used in public transportation. For students tram tickets are 1,55 Turkish Lira but you
need to register Municipality of Konya with your student document and student card (Student card will
be given to you by the International office and it is free. However, If you lose it you need to pay 10
Turkish Lira to get a new one.) Later on, your student card will be activated. Otherwise, an adult ticket is
around 2,50 Turkish Lira. This prices are also same with the buses. You can get tickets in the offices next
to tram stations, they can easily be found.
If you do not want to choose the tram, another transportation method is minibuses. It is possible to
find a minibus that can take you anywhere from the campus to the city center. For this, it will be enough
to pay a 3 or 3,5 Turkish Lira. There is no student discounts in minibuses.
5. Cost of Living/Suggested Budget
The average total monthly cost is below;
● Accommodation costs - average rents for private flats are 1500-2000 Turkish Lira in the private
flats that are close to Selcuk University, monthly fees for the dorm are 500-800 Turkish Lira, or
room sharing costs are up to 500-600 Turkish Lira per person.
● Cost of food – eating out, fast food, shopping food from the market.
Eating a good dish in a restaurant will be around 50 Turkish Lira. However, there are a lot of fast
food stores in and around the campus. A kebab is around 15 Turkish Lira, a medium sized pizza is
35 Turkish Lira, çiğköfte (Turkish fast food ) is around 10 Turkish Lira. If you would like to shop
from a market, essential foods for a week will cost 150-200 Turkish Lira.
● Other Expenses - such as going out, night life, cleaning stuff, bills, and other expenses you can
imagine.
It is not possible to drink alcohol inside of the campus but near to campus there are a lot of
cafes, bars and nightclubs. In bars, alcohol is more expensive. A glass of beer is 35 Turkish Lira
and one glass of wine is 35-40 Turkish Lira. Entrance to a nightclub is around 40 Turkish Lira. If
you would like to buy it cheaper, there is a supermarket called Migros where you can buy wine
and beer.
There is no room cleaning service in dormitories, but If you are living in a flat you can hire a
cleaning person, you need to pay 200-300 Turkish Lira monthly. For a single person electricity
bills will cost 100 Turkish Lira, water bills 100 Turkish Lira and in winter natural gas will cost 300
Turkish Lira and 100 Turkish Lira in summer as maximum. The cost of essential food will be
around 100-200 Turkish Lira weekly. If you take a minibus a ticket is 3,5 Turkish Lira (There is no
student discount) and If you would like to use tramway an adult ticket costs 2,55 Turkish Lira but
If you have a student card tramway tickets are 1,55 Turkish Lira.
If you live in a dormitory, you will not be paying any bills and If you want to you can eat meals in
a canteen ( refectory building) which is on campus, each meal is 2,75 Turkish Lira. However you
need to register 2 days before with your student card.
Shortly, we can say that If you stay in a dormitory you will need 1000-1500 Turkish lira monthly,
If you stay in a flat you will need 2500-3000 Turkish lira monthly.
6. Quick Facts About The City
 a. Is the city more student-based or local-based?
Konya is one of the biggest and crowded cities in Turkey. It is difficult to say if It is local-based or
student based. We can say that Bosna Hersek, which is a town close to Selcuk University, is really a
student based and modern neighborhood. You can participate in parties, you can go out all night. Most
of the people you see on the street will be students as well as you. If you go to the city center which is
Zafer (Also known as Alaaddin Tepesi) is more local based and more traditional. You can see traditional
cafes and experience traditional music in the city center. You can meet local people from Konya there.
 b. Do locals speak English? How is their manner to students in general?
Local people of Konya do not speak English, but locals are kind and always willing to help foreigners.
Younger generations in Konya know how to speak English. Most of the students of Selcuk University
speak english. Turkish people love foreigners! You will feel their interest and love when you come to
Turkey. They will ask you everything!
 c. Is it a touristic city? Is it close to the other touristic regions that you can have some
touristic travels?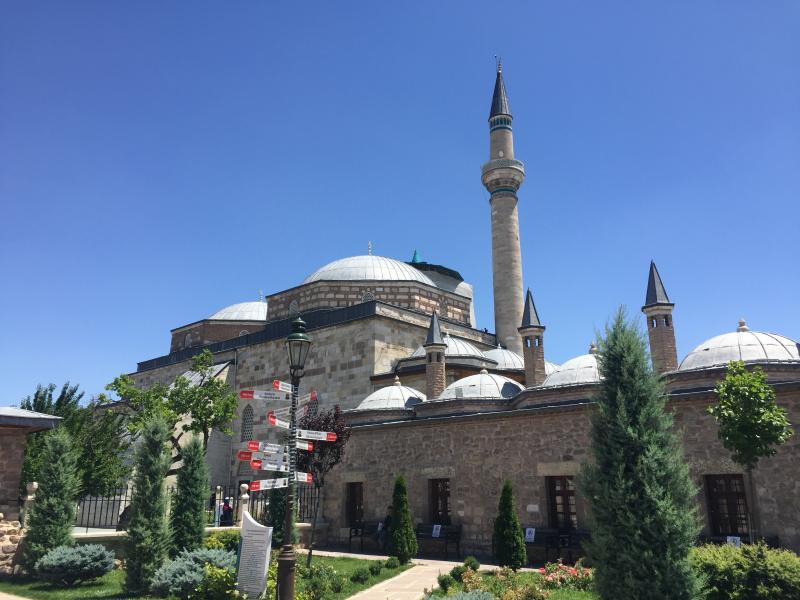 It is a touristic city, there are a lot of people who come from Europe, Asia or Africa to see the
historical side of Konya. Konya is a city south of Ankara in Turkey's Central Anatolia region. The Konya
region has been inhabited since the 3rd millennium BC and was ruled by various civilizations such as
Hittite, Phrygian, Persian, Hellenistic and Roman ones. Konya was known as Iconium during classical
antiquity. In the 11th century the Selcuk Turks conquered the area from the Byzantines, and Konya then
became the capital of the Sultanate of Rum. It's also a pilgrimage destination for Sufis, focused on the
tomb of the founder of the Mevlana order, Celaleddin Rumi, in the Mevlana Museum. Sema whirling
dervish ceremonies take place at the Mevlana Cultural Center, east of the museum. As you can see,
Konya is a really important and holy city for both of Christianlity and İslam regligion. You can travel easily
to Antalya by Konya. Antalya is a beautıful seaside city and just 3 hours away from Konya by car. Ankara,
the capital of Turkey is just 1.5 hours away from Konya by train. Eskişehir (A city that is famous for its
flowers and rivers) is just 2 hours away from Konya by car.
 d. How is the local food? And how's eating out opportunities?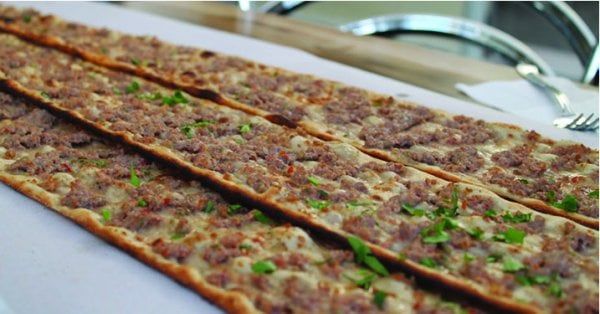 Local food is really delicious and famous around Turkey. Meat with bread (etliekmek) is the first
meal that comes to the minds of people who visit the city. Etliekmek, which is called as "pide" in other
cities, has earned its contemporary fame because it is produced more elaborately in Konya. Trade
caravans added colorful food culture to Konya's cuisine as Konya was one of the crossing points of
trade caravans. Food culture traditions that started in the Seljuk period in Konya are still in use. In
Konya, cuisine using less spices is preferred in order to allow the taste of the main food ingredient to
dominate. For example, when cooking the famous Konya oven lamb kebab, lamb meat is cooked for
eight hours in its own fat in a copper boiler without adding spices. Beside okra soup and oven kebab,
tastes particular to Konya such as meat with bread, yogurt soup, stuffed vine leaves, and minced meat
with water pastry can be easily found in long- established restaurants in Konya. The present article
attempts to introduce the most famous dishes of Konya's cuisine, extending to the Seljuk Empire
and consumed even today.
 e. How is the shopping in the city? Is it easy to access markets?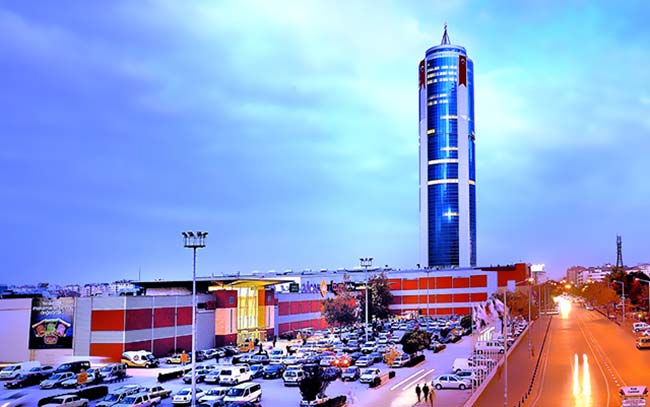 There are a lot of big shopping malls all around Konya. The biggest ones are "Kentplaza, Forum,
Novaland and Kulesite". Kentplaza and Kulesite shopping malls are closer to the city center and you can
go there easily by using minibus or tramway from campus (You need to get in tramway that goes to
"Zafer" ). You can easily find markets on campus that are open until 22.00 in winter and open until 23.00
in summer. There is a small shopping mall on campus called "Gökkuşağı AVM" (Rainbow Mall) where
you can buy clothes or essential needs. There are a lot of markets in Bosna Hersek neighborhood too,
such as A101, BİM, Migros etc. You can go to Bosna Hersek in 5-10 minutes by minibus from campus.
 f. How is the residential procudural things to do in general?
If you would like to stay in a dorm, you need to pay the first semester payment and a depozito. You
need to contact with them beginning of the semester. After that, you will sign documents. If you are a
Erasmus Student, Selcuk University has a special dorm that is only for Erasmus students. To stay in
Erasmus House you need to contact with the Erasmus coordination office a couple of weeks before your
arrival ( erasmus.incoming@selcuk.edu.tr ) and after you arrive you need to sign some documents and
you only need to pay first rent and give a deposito. If you would like to stay in a flat, you need to reach a
land agent. We recommend you to contact with ESN Selçuk by email ( esnselcuk@esnturkey.org ).
Because most of the land agents are locals and do not know how to speak english. You can find land
agents in facebook groups.
 g. How is the nightlife in the city or around the university?
It is not allowed to drink alcohol on campus. However, near campus there is a really nice
nightclubs for colorful nights. Under the Grand Hotel, just 10 minutes far away from campus by
walking, there are a lot of pubs and bars under the Hotel which are " cafe extrablatt, frogbar"
and a nightclub named "Inferno". You can drink and party all night. If you take a minibus to the
neighborhood called "Meram", there are a lot of pubs too. But It is a hour away from campus
by minibus.
7. Quick Facts About The University
 a. How's the atmosphere of the university?
Selçuk University has a really fun and friendly atmosphere. In a year, students participate a lot of
lovely events and you would have a really good relationship easily with the other students, professors
and service staff. If anyone ever have any questions or issues, the lecturers, the services and students
are always happy to help and give advice. If you walk in the campus on a sunny day, you can see
students doing yoga on the grass. After lectures, you can see students play football, basketball or
voleyball and chilling. Since the library of University is open 7/24, It has become a place where students
socilaze and study. It is clear that It is really fun to be student in Selcuk University!
 b. How's the education system and quality of the universty? The manners of lecturers to
Erasmus students and the difficulty level of the lectures? (Gradings, homeworks,
exams, projects etc.) What language is used in the classes and is It sufficient?
In the university, especially some faculties and departments are at the forefront with their
success. The lecturers' approach to Erasmus students is good, helpful and frugal. Lecturers adjust their
lectures and behaviors according to foreign students, without letting Erasmus students feel that they are
foreigners. They are always helpful with lessons and are considerate about grades. In some departments
the main lectures are in Turkish language. However, lecturers give private lessons to Erasmus Students
in English to avoid this language problem.
 c. Are there any social events?How is socializing with others local stundents and
ESNers?
Football, basketball, volleyball and table tennis tournaments are organized between faculties.
Under the leadership of various student groups, paragliding is done, bicycle tours are organized in the
city, archery training is given and archery competitions are organized. There is also a horse farm. Riding
is possible. Conferences, seminars, congresses, trainings are organized by choosing certain topics.
Various visits and excursions are made. Painting events, theater performances, film festivals and film
analyses, poetry recitals, reading clubs are organized. Small concerts are also held in conservatories.
Generally, local students are eligible to participate in these activities. Likewise, ESN'ers can participate in
such social events. In this way, socialization is experienced in culture, language, tradition and many
other subjects.
 d. What kind of activites are done? (Sport, Art, Tech)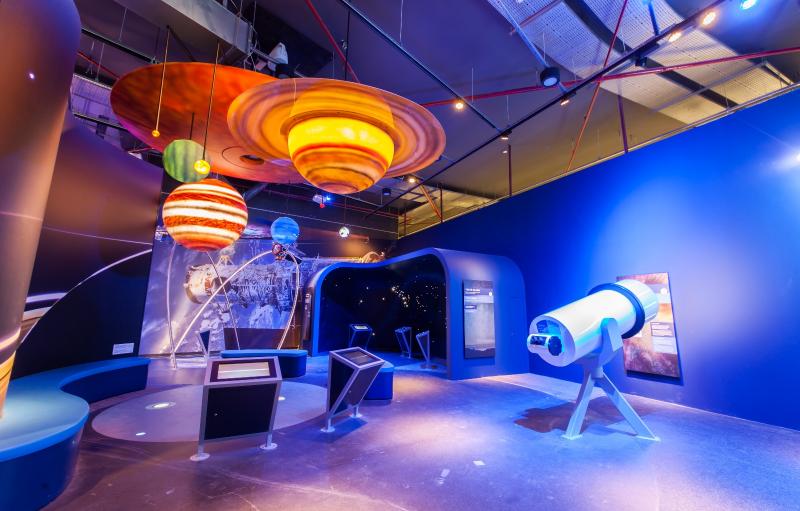 Sports competitions are organized in the form of regional and leagues. Football, basketball,
volleyball and table tennis tournaments are organized between faculties. Under the leadership of
various student societies, paragliding is done, bicycle tours are organized in the city, archery is taken
care of. At the same time, there is an Ikonyum Swimming Pool in the campus, it is possible to take care
of this sport individually.
Trainings and events are organized in Teknokent, which is operated by Selcuk University
Technology Development Zone.
Various activities in the field of painting are held throughout the year, especially in cooperation
with the Faculty of Fine Arts. And in the same way, theater performances, film festivals, poetry recitals,
reading clubs, which are other branches of art, are active.
 e. Any special event during a year?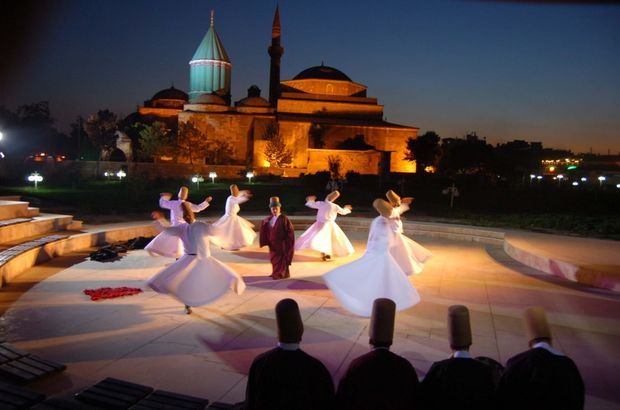 Various special events take place during a year. In particular, it is possible to consider these
special events as traditional events. For the first of these, Seb-i Arus events are held in the weeks that
coincide with the anniversary of Mevlana's death (Mevlana is a really famous islamic philospher), to
commemorate the death of Mevlana and he is also one of the symbols of Konya. Another special event
is Sivlilik. In Konya, there is a tradition of "Sivlilik" in Laylat Al- Raghaib, the beginning of the three
months. Sivlilik activities continue at the university, and lokma (pisi) are distributed. On sivlilik, Turkish
people makes a wish around a big fire and sings songs all night. In addition to these, Newroz events
celebrated on March 21 are held every year. Newroz is a non-islamic tradition of Turkish people. Turkish
people makes a wish and they tie a ribbon to the trees and hopes that their wish will come true. At the
evening they surronder around a big fire and jump over the this big fire. This is seen as a brave act by
Turkish people and they believe that It will bring luck. Ofcourse, nowadays no one makes a big fire in
Newroz events, however students still make a small fire and jump on it. After that everyone sings and
dances all night. Also It is traditional to have dinner on that day with your close friends.
 f. Are there any discounts/facilities for Erasmus students offered by the University?
Although the university has provided some discounts and facilities for erasmus students in the past,
this situation does not continue for now. (For now, only dorm that called Erasmus House can be seen as
a facility and it is quite affordable comparing with the other private dorms.)
8. Available Student Jobs
The university itself does provide some paid internship and enployment programmes. For example,
It is possible to work in the library of the University or in the labs as a part-time job. However, you need
to apply for it at the beginning of October. The students are chosen by the officers of the University
according to the their needs and grades for a year. Each year students have to apply again. They are paid
between 800 -1000 Turkish Lira per month. Also, students can find jobs and can work at markets, cafes
or bars close to the campus. There are part-time jobs for students in the city.
9. Warnings, Tips, and Tricks
WARNINGS
In the first month of school, people who often stand in front of ATMs will try to sell you books.
Try not to listen to them as much as possible, because they won't stop asking you questions and, when
they learn it's your first year in college, they will trick and try to sell you those books with a high price.
You will come across to credit card sellers in every part of campus. They will try to convince you
with such words; "when your card comes, break it so you will not have any problem." It will be better if
you do not believe them otherwise you are very likely to find yourself in a bad financial situation.

TIPS& TRICKS
Rampalı Centre is a winding building where you can find any book, photocopy, translation offices
or books with a really low price. You can go to Rampalı Center, which is in the city center (Zafer), by
tramway.
Trams are free inside of the campus and it begins with Campus Entrance so, you do not have to
walk to your faculty or station to arrive where you go.
C. To Sum Up

To sum up, paying attention to the above-mentioned items will not only make your university life
easier, but will also benefit you in your daily life. Also, send a message or mail to ESN Selcuk to have fun!
We will be happy to meet with you!